This is a sample of the US Army NCO Saber with a Steel Scabbard engraved.


We have a variety of type styles and we can engrave either the blade or the scabbard.
One Line $40.00
Try to limit yourself to 25 letters and spaces per line.
It usually takes a week to get it to you. The top picture was an engraved NCO Army Steel Scabbard.
As you can see we can do more than 35 letters per line but then the engraver starts charging us extra.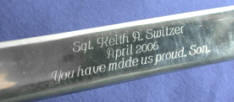 Our customer's family has been in the US military since the Civil War,
he wanted a sword to honor his family's military service.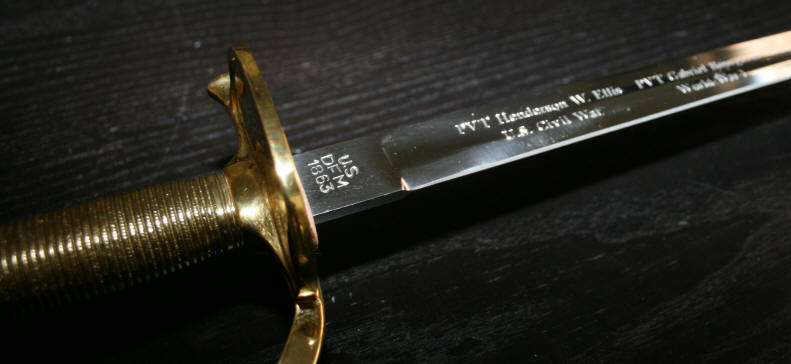 Pictures from a recent Baker family Wedding!