Patton Sword Plaque
https://americanmilitaryswords.com/patton-sword-plaque-details.html
Don't let your sword sit in a closet, display your Family's Heirloom! Custom Patton sword display plaque includes a US Army emblem and your choice of cherry or walnut wood. Engraving is priced by line. Call for pricing of brass and wood engraving. The display does NOT include the sword, it can be purchased separately.
Patton
Presentation to Master Gunner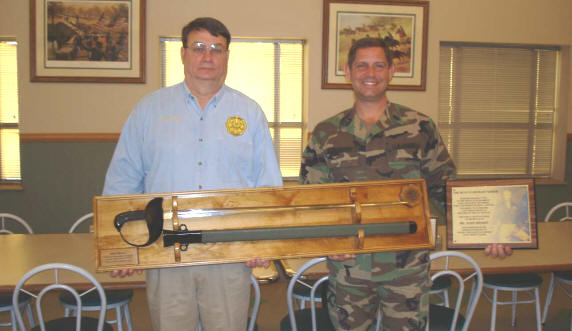 The above Patton Sword Plaque is made from Alder Wood.